Blogiversary & My Favourite Bolognese Sauce Recipe!
(

ALL PHOTOS ARE CLICKABLE FOR A LARGER VIEW!

)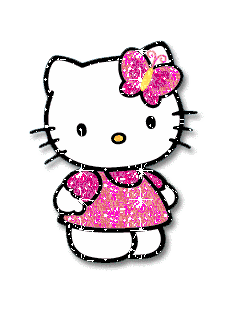 Well, today, my blog turned 1 year old! Yayyyyy! Happy Blogiversary! Wow, how time flies! Anyway, thought I would invite you into my kitchen today and share another one of my passions besides knitting.....food! I love to make and eat food! This is my favourite dish to make and eat at home! It is my version of a
Bolognese
Sauce. I love to make this because it doesn't call for a whole pile of ingredients that aren't in my pantry already. It's just a few simple veggies, some ground beef, and a few cans of tomatoes, some milk and water, a little salt and pepper, and you're good to go. So many simple ingredients that most people have on hand all the time, and together they produce an explosion of flavour!
Ingredients:
Carrots
Celery
Onions
Vegetable Oil
Ground Beef
Water
Milk
Salt & Pepper
Canned Tomatoes ~ crushed or diced
Tomato Paste
First I start with the veggies: celery, carrots, and onions, also known as
"the holy trinity"
of cooking! Peel, wash and dice them.
.

Then they go into the frying pan with a little bit of vegetable oil(just enough so that they don't burn and stick to the bottom of the pan).Don't they all look so pretty together?
Now they get all mixed up and cooked on a medium to high heat, making sure to stir them so they don't scorch.
Cook them until they become nice and soft.
When they veggies are all nice and soft(only about 10 minutes), then the ground beef(about 1 1/2 lbs.) gets added to the pan. Break up the meat and stir into the veggies. Cook this until the meat is no longer pink.
Now the grease has to all be drained from this, and what I usually do is put the meat/veggie mixture in a large colander and pour a little bit of really hot water over it to really rinse the grease off, and also wiping out the excess grease from the pan with a paper towel...I hate a greasy sauce!
Now the meat & veggies get added back to the pan and fill with water to the top of them. Cook this on medium to high heat stirring occasionally until the liquid is evaporated.
This is the time when I open all my cans of tomatoes(4 cans) and tomato paste and warm them up in a large pot. I used diced tomatoes but I have to puree them because I have 2 kiddies that don't like chunky tomatoes!
Now pour in enough milk to cover the top of the meat and veggies. This is when I add the salt and pepper...it's really up to you how much you put in. Cook this on a medium to high heat also, but you'll need to stir more often, keeping a close eye on it so the milk does boil too hard and curdle. Cook this until almost all of the liquid is evaporated.
When almost all of the liquid is evaporated, transfer the mixture into the large pot of warm tomatoes and stir. It will look really runny right now, but after a few hours on medium heat, stirring occasionally, it'll get really nice and thick. While it's "stewing", I usually keep the lid half on my pot(mainly to contain the mess as it bubbles away).
When the sauce is thick enough for your liking, serve it over your favourite pasta and enjoy! I was going to take a picture of the finished product, all ready to eat, but the camera just died on me! Grrrrrrrrr!!! Anyway, I hope you've enjoyed seeing how I like to make my favourite pasta sauce...I hope I can inspire you to try it for yourself...you won't be disappointed...I promise!
:o)
Rach